Fall 2020 Speakers
Dr. Ideraabdullah is an Assistant Professor of Genetics in the School of Medicine and holds a joint appointment in the Department of Nutrition in the Gillings School of Global Public Health. She earned her PhD in comparative mouse genetics at UNC Chapel Hill and completed postdoctoral training in epigenetic regulation of genomic imprinting at the University of Pennsylvania.
The Ideraabdullah lab studies mechanisms of environmental modulation of the epigenome during development. We examine the impact on progeny development and health across the lifespan as well as potential for transmission to subsequent generations. A key focus is to identify naturally occurring genetic differences that contribute to variability in these outcomes for the purpose of identifying and helping susceptible populations. Ongoing projects investigate the impact of vitamin D deficiency, pesticide exposure, and hyperglycemia during pregnancy.

Audrey is a 1.5-generation Korean American, born in Korea but raised primarily in North America. Audrey really enjoys helping students figure out who they are and what they want to do with their life, because she felt rather confused about these things in college, and it took her a while to discover her passion for psychology. After majoring in American Civilization, she worked in the corporate world and in L.A.'s Skid Row as a domestic Peace Corps volunteer before completing her Ph.D. in Counseling/Clinical/School Psychology at UC Santa Barbara.
Audrey works from a feminist, multicultural perspective in which she collaborates with students to help them gain insight into their problems and develop practical skills to improve their academics, relationships, and everyday functioning. Audrey especially enjoys working with students of color, first-generation college students, and graduate students.
Ludmil is an Assistant Professor in the Department of Cellular and Molecular Medicine and the Department of Bioengineering at the University of California San Diego. I am interested in disentangling the enigmatic secrets hidden in large omics datasets. My research is focused on developing novel machine-learning approaches and in leveraging these approaches to elucidate the basic molecular mechanism underlying cancer development and cancer progression. My hope is that this understanding will allow us to improve cancer treatment and cancer prevention.
Kyle S. Van Houtan is the Chief Scientist of the Monterey Bay Aquarium where he is a key member of the senior management team and overseas the scientist research and infrastructure underpinning the instituion's mission and brand. 
Dr. Van Houtan concurrently holds an adjunct professorship at the Nicholas School of the Environment at Duke University and is an adjunct at the Monterey Bay Aquarium Research Institute (MBARI). His research explores global change, biodicersity conservation, historical ecology, pollution, and ethics. In 2012, he received the Presidential Early Career Award for Scientists and Engineers from President Obama for his pioneering research on how climate regulates sea turtle populations.
He earned his Bachelor of Arts from the University of Virginia, a Master of Science from Stanford University, a Ph.D. from Duke University, and completed postdoctoral research at Emory University. Before joining the Aquarium, he served as a program leader for NOAA in Hawaii where he led initiatives across the Pacific in protected species and climate.
Dr. Van Houtan is a committed science communicator and has been featured by NPR, PBS, The New York Times, The Economist, Rolling Stone, National Geographic, Fox News, Wired, Scientific American, and more. He lives on the Monterey Peninsula with his wife and two children.
TITLE: Jails Institutions Death: The Containment + Contagion of Police Politics
Anjuli Verma is an Assistant Professor of Politics and teaches in the Legal Studies Program at UC Santa Cruz. Her research examines legal reform, social inequality, and the governance of crime and punishment from an interdisciplinary perspective using multiple methods. Anjuli holds a Ph.D. in Criminology, Law and Society from UC Irvine and a B.A. in Political and Social Thought from the University of Virginia. Before joining UC Santa Cruz, she spent two years at UC Berkeley School of Law as a Chancellor's Postdoctoral Fellow in the Jurisprudence and Social Policy Program, where she extended her research on the legal reform of California's historically overcrowded prisons and jails to examine the aging demography of incarceration, federal-state cost shifts under healthcare reform, and the imposition of monetary sanctions resulting in widespread legal debt by the 21st century.
Prior to her academic career, Anjuli worked as a policy advocate and communications strategist on drug policy and criminal justice reform issues at the American Civil Liberties Union, and in community affairs at the Southern Poverty Law Center in Montgomery, Alabama.
The ultimate goal of Anjuli's research is to help shape a world without mass incarceration, human caging, and carceral confinement, and where prisons and punishment are not used to do justice. In her view, this means producing high-quality research that intervenes in social theory as much as public policy, and research that creates powerful platforms of representation for showing institutional, social, and political worlds—and lives—otherwise unseen.
To learn more, see Anjuli Verma's CV and visit: https://ucsc.academia.edu/AnjuliCatherineVerma.
TITLE: Characterization of a two-component regulatory system affecting biofilm formation and virulence in Vibrio cholerae. 
GIordan is a third-year Ph.D. student researching biofilm formation and mechanisms of environmental persistence in the bacterial pathogen V. cholerae. I did my undergraduate research here at UCSC, obtaining a B.S. in Biochemistry and bioinformatics minor. I hope to incorporate more computer science and bioinformatic approaches into my research in the future, and develop those skills further. In free time I enjoy biking, rock-climbing, or just hanging out at the beach and other outdoor locations in beautiful Santa Cruz! Equally often I am at home hanging out with my blue-tongue skink Moko and cat Suki. 
TITLE: The title of my talk will be "Functional and molecular effects of maternal choline supplementation in a developmental Mn exposure model
Shanna is a third-year Ph.D. student and focuses on how developmental exposure to metals affects neurodevelopment and investigating potential therapies to protect against and treat deficits caused by exposure. She studied biology at UC Davis (go Ags!), and worked as an environmental educator prior to starting graduate school at UCSC. In her free time, she enjoys climbing, hiking and doing other nature-oriented activities, doing pottery and other crafts, expanding her plant collection, doing outreach events to get the community excited about STEM, and of course spending time with hercat Shelly and her friends and family. 
TITLE: Analysis of c-di-GMP Signaling in Vibrio cholerae
As an undergraduate, Bao studied microbiology at UC Davis. After graduating, she worked as a lab technician in a lab at UC Davis for 2 years. She joined UCSC for graduate school since 2008. Her research project focuses on biofilm formation in the human pathogen Vibrio cholerae.
Bao's number one hobby is sewing, but also enjoys gardening and reading.
TITLE: Neutrophil plasticity and Helicobacter pylori pathogenesis
BIO: 
I attended the University of California-Riverside, and after getting my BS in Biochemistry obtained a course work-based MS degree the following year, as at that time I was still trying to figure out my career path. After two years as a lab tech, I was sure that research was the path for me and entered the PhD program of the Department of Biochemistry at the University of Wisconsin-Madison where I joined Chris Raetz's lab. Although Chris became famous for discovering the LPS biosynthetic pathway, and I was surrounded by the people who were working out its first stages, half of the Raetz lab at that time studied eukaryotic cell phospholipids, and my thesis focused on ether lipids called plasmalogens and the role of peroxisomes in their biosynthesis. After completing my PhD, I moved to the Rockefeller University in New York where I joined Alan Aderem's group and found my niche studying macrophage responses to LPS with a focus on phagocytosis and MARCKS family of actin-binding PKC substrates.
In 1996 I joined the faculty of the University of Iowa as one of the first members of the Iowa Inflammation Program. In this collaborative environment I extended my research to include neutrophils as well as macrophages with the objective of studying interactions between these phagocytes and bacterial pathogens. My independent research program has been continuously funded by the NIH and the VA since 1999 and includes studies of Helicobacter pylori as well as Francisella tularensis. Our studies are informed by my training in biochemistry and cell biology and include analyses of surface receptors and mechanisms of bacterial uptake, membrane trafficking and phagosome maturation, oxidative and non-oxidative host defense mechanisms and intracellular signaling, as well as apoptosis, pyroptosis and other mechanisms of cell death. In particular, our studies have defined a distinct and previously unappreciated role for neutrophils in tularemia pathogenesis that is distinct from the role of macrophages and exemplifies the recently identified immunoregulatory properties of neutrophils. In addition, we were the first to show that H. pylori can induce hypersegmentation and subtype differentiation of human neutrophils. Current studies of H. pylori are focused on elucidating the consequences of neutrophil subtype differentiation and determining the fate of the infected cells. At the same time, we are utilizing this infection model to discover mechanisms that control neutrophil nuclear morphology. Current studies of F. tularensis are focused on metabolic reprogramming of infected cells and determining how bacterial lipoproteins manipulate neutrophil lifespan.
My contributions to the fields of phagocyte biology and bacterial pathogenesis have been recognized by my peers, and as such I was Chair of the 2013 Gordon Research Conference on Phagocytes, am a former standing member of the NIH HIBP Study Section (Host Interaction with Bacterial Pathogens), was President of the Society for Leukocyte Biology 2018-2019, and in 2018 became a Fellow of the American Academy of Microbiology. I serve on the editorial boards of several journals and have a track record of successful mentoring of medical students, graduate students, undergrads and MSTP students, as well as postdoctoral fellows. In keeping with this, I have been PI of a T32 for postdoctoral training in immunology as well as Associate Director of the Center for Immunology and Immune-Based Diseases at the University of Iowa.
This past summer I retired from the UI as Professor Emerita of Medicine, Microbiology and Immunology, and moved to the University of Missouri to become Professor and Chair of the Department of Molecular Microbiology and Immunology, and the George Trimble Endowed Chair for Excellence in Medicine. In addition, I am currently the immediate past-president of the Society for Leukocyte Biology (2020-2021) and a member of the FASEB Board of Directors (2019-2023).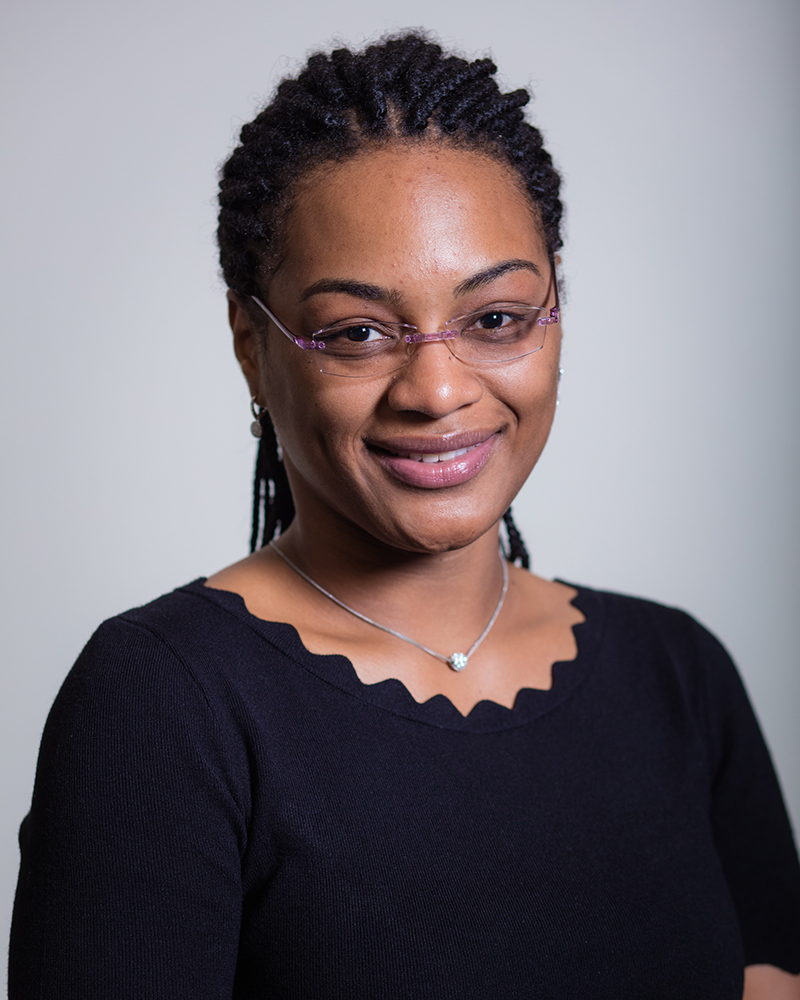 Title: How does Toxoplasma initiate infection in a new host?
Bio:
I was an undergraduate student at Georgia State University in Biological Sciences, and I trained as a molecular microbiologist at Washington University in St. Louis and Stanford University. The work in my laboratory seeks to uncover developmentally regulated processes underlying the interactions of eukaryotic parasites, mainly Toxoplasma gondii, with their hosts.
As a scientist-educator, I strive to teach my students and mentees the love of a work well done and instill in them the skills required for rigorous scientific experimentation. Besides research and teaching, I work with the Alliance for the Black Community for more equity in academia for Black students, faculty, and staff.